Russian spy: Skripal poison 'was in liquid form'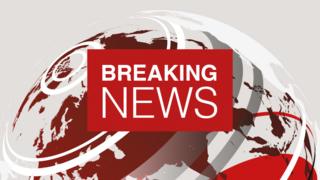 The nerve agent used to poison former spy Sergei Skripal and his daughter Yulia was delivered "in a liquid form", the Department for Environment says.
The pair were discovered unconscious on a bench in the Wiltshire city of Salisbury on 4 March.
Yulia, 33, left hospital earlier this month. Her 66-year-old father is said to be recovering more slowly.
The UK government says Russia was behind the poisoning, but Moscow denies any involvement.
The Department for Environment, Food and Rural Affairs (Defra) has released further details of the agent used and the efforts being made to decontaminate areas of Salisbury where it has been found.
Nine sites in total require cleaning, Defra said, including ambulance stations, Sergei Skripal's house, and various city centre locations, including Zizzi restaurant, where the Skripals ate on the day they fell ill.
The work is expected to take several months.