UK extremists 'funded by small donations', says report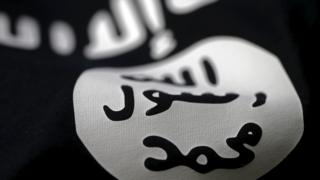 Islamist extremist organisations in the UK receive hundreds of thousands of pounds a year, in the form of small, anonymous British-based donations, a long-awaited report has concluded.
A Home Office review said overseas funding was a significant source for a small number of organisations – but not for the majority.
The report was ordered by former Prime Minister David Cameron in 2015.
Home Secretary Amber Rudd has published just a two-page summary.
The full report will not be published "for national security reasons" and because it contained personal information.
Ms Rudd said it would be available for MPs to consult at the Home Office on "privy council terms" – parliamentary jargon for promising not to reveal the contents.
Financial services
The summary said: "The most common source of support for Islamist extremist organisations in the UK is from small, anonymous public donations, with the majority of these donations most likely coming from UK-based individuals.
"In some cases these organisations receive hundreds of thousands of pounds a year.
"This is the main source of their income. Those giving may not know or support the organisations' full agenda."
It added: "Overseas support has allowed individuals to study at institutions that teach deeply conservative forms of Islam and provide highly socially conservative literature and preachers to the UK's Islamic institutions.
"Some of these individuals have since become of extremist concern."
At no point does the summary refer to Saudi Arabia or any other country that has been accused of funding extremism in the UK.
The government will try to tackle the funding of extremist groups by raising awareness of their activities among the public who donate money and the financial services sector process the money, the home secretary said.
Ms Rudd also said the government would work with the Charity Commission to increase regulatory oversight of these groups.